Joplin's Only Indoor Precision Shooting Range
Our all-indoor, 12 Lane, 25 yd Range is designed for pistols, rifles and shotguns. Steel ammunition of any kind is NOT permitted. We are open to the public and offer a variety of ways to utilize the shooting range.

Learn More
A Range for all  Types 
of Shooters.
Our firing line is equipped with Action Target's AWD Pro™ range technology. With shooting distances up to 25 yards, our indoor range will offer a training environment for beginner, intermediate and advanced shooters.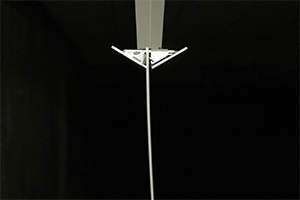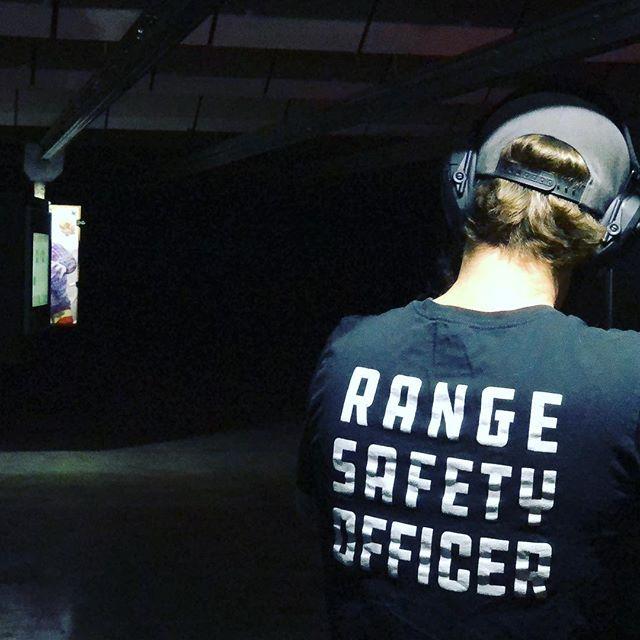 Safety, Entertainment And Top Notch Quality.
Our sound-abated facility is equipped with modern air filtration systems that ensures a quality shooting experience that is not only safe, but comfortable.
AUTOMATED SHOOTING WITH ENDLESS ENTERTAINMENT
EXPERIENCE A TECHNOLOGY-DRIVEN FIRING LINE
Our private shooting stalls are equipped with touchscreen target controls that allow shooters to control their shooting distance, stall lighting, target lighting, target behavior, timed drills, and more...all from a simple to use control panel.
Total Trap Containment System
The Total Containment Trap™ (TCT) is the safest, strongest, and most eco-friendly bullet trap in the world. It provides complete ballistic coverage making it ideal for fixed firing line and tactical training ranges. The TCT requires minimal maintenance and is equipped with the most efficient lead collection system available, keeping shooters, employees, and the environment safe. 
  Air conditioned and heated, our shooting range is equipped with HEPA filtration systems and quality air-flow. We have designed our range to sustain a negative air pressure that draws down range from the firing line.
Enjoy the use of our wireless, touchscreen target retriever system. The carrier system can move at different speeds and spin up to 360 degrees. This offers our shooters a wide variety of both entertainment options and training options.
LED, Color Modes and beyond
Advanced Lighting Systems
The range is loaded with LED lighting features! Three down range lighting Zones, strobe lights, Ultraviolet lighting, low light shooting...just to mention a few.
All the amenities you'd expect from the best range around!
A Comfortable Shooting Experience
The wireless AWD PRO™ retriever is the most engaging and robust target retrieval system out there. It features a modern, easy to use interface with 27 optional drills and training scenarios. It functions without the use of cables or bus bars reducing noise and down time. The Joplin Centerfire experience provides a safe and quality shooting environment with advanced shooting functions.

"The staff is amazing..."
"The staff is amazing and super friendly, even the range dogs! Love the classes and all the knowledge they provide."
Lisa Glover
"Very good staff! Clean and organized my favorite place to be! 💥💥💥💥"
Kenny Knight

"Sunday we celebrated my husband's 60th Birthday at Joplin Centerfire! We brought lots of loved ones with us for the first time, and it was one of the best times we've had together. Loads of fun testing the variety of guns they offer, and plenty of ammo for everyone! Thank you so much for a wonderful time! Highly recommended!"
Holly Brandon

"This Place Has Everything!"
"Everything! This place, these guys! What a wonderful, safe professional experience.
I have to admit I was intimidated at first now I feel like a rockstar- thanks"
Larry Roach
"Excellent place, very friendly staff. My daughter had a blast learning to shoot here!"
Tara Townsend

"Awesome state-of-the-art facility!"
"Awesome state-of-the-art facility! Even better people. Definitely recommend going in and trying it out. If you are across the state line and looking for a new handgun, I'd recommend going to these guys and seeing what they can do for you. They make it easy. I'll continue to purchase any firearms in the future from them!"
Brian Price
TUESDAY - SUNDAY
11:00am – 7:00pm
Don't be shy.
Let us know if you have any questions!

7575 W BELLE CENTER RD JOPLIN, MO 64801
(417) 206-0908
Monday: Closed​​
Tues - Sunday: 11am - 7pm