Saturday
September 30th, 2023
Register now and join us for the next shoot! Not a GSSF Member yet? Click the provided link to visit the GSSF website and explore their membership options and included benefits.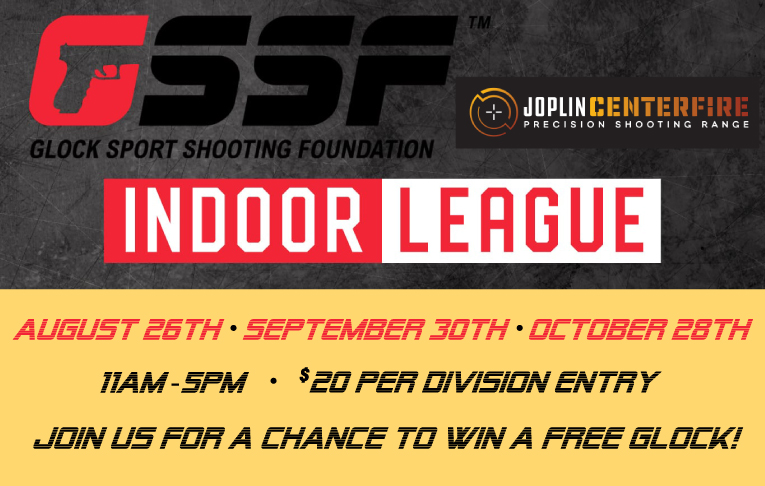 The GLOCK Sport Shooting Foundation (GSSF) is a community of GLOCK shooters & enthusiasts ranging in all levels of experience from new shooters to experienced shooters – there is a place for everyone.
The GSSF Indoor League is a series of three matches conducted over 3 months or a time frame of the Host range's choosing. Participants must be current GSSF members and compete in two of the three matches to qualify for plaques and prizes. If you are not currently a member you can become a member and register in person at a GSSF League Match or Join Now!
An annual GSSF membership costs only $35 for the new members and $25 for renewing members and it allows you to compete in any GSSF match. Competitors may shoot any GLOCK pistol in the Indoor League Series events except the G36.
If you enjoy shooting a pistol and improving your marksmanship at the same time, then GSSF matches are for you!
Many individuals are hesitant about shooting a match. They feel as they're just not good enough to "compete" or comfortable knowing how a match works. Joplin Centerfire and the GSSF make participating in matches both easy and fun for everyone. No matter your skill level. Plus everyone who participates in these matches has a chance to win a FREE GLOCK! To qualify for the FREE GLOCK drawing, shooters must participate in at least 2 of the 3 matches in a series.
There are four divisions of the GSSF matches. Stock, which of course is for shooting nothing but stock, un-modified, iron sight Glocks. Unlimited, which is for modified/upgraded Glocks and for those wanting to shoot with red dot sights. Pocket, which is limited to Glock 42's and 43's only. Lastly, Rimfire, which is dedicated to the Glock 44 22LR.
There are four classes for the GSSF matches as well. Men, Women, Senior (55+) and Junior (<18).
GSSF matches are open to any and all shooters of any skill level. To participate in a match one must be a GSSF member and shoot a Glock in the match. Matches are held from 9am-3pm but shooters will only need roughly 15 minutes to shoot and submit an entry. You can stop by the range any time during the duration of the match to submit your shoot.
Course of fire and GSSF scoring guide for the Stock, Unlimited and Rimfire divisions.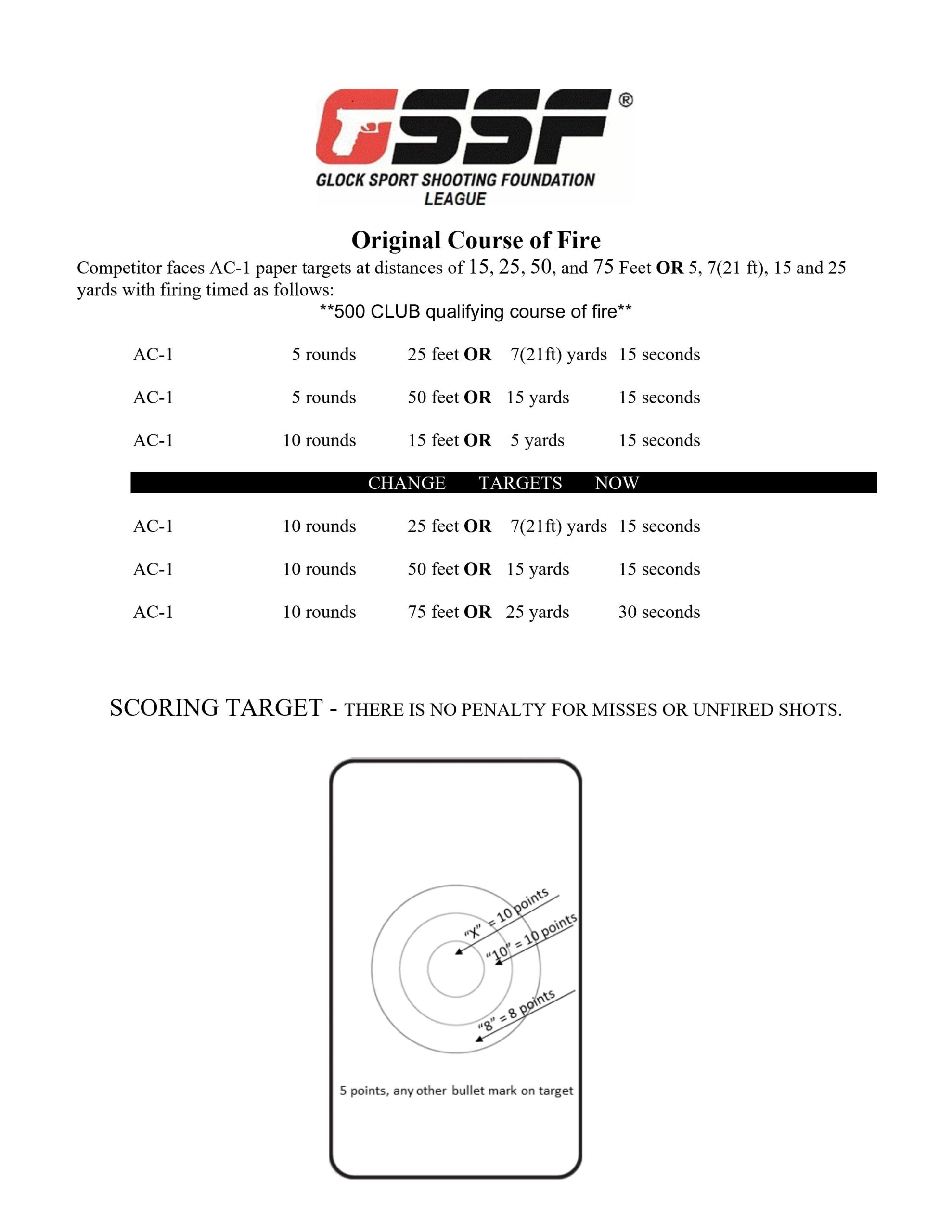 Course of fire and GSSF scoring guide for the Pocket division (Glock 42 and 43 only).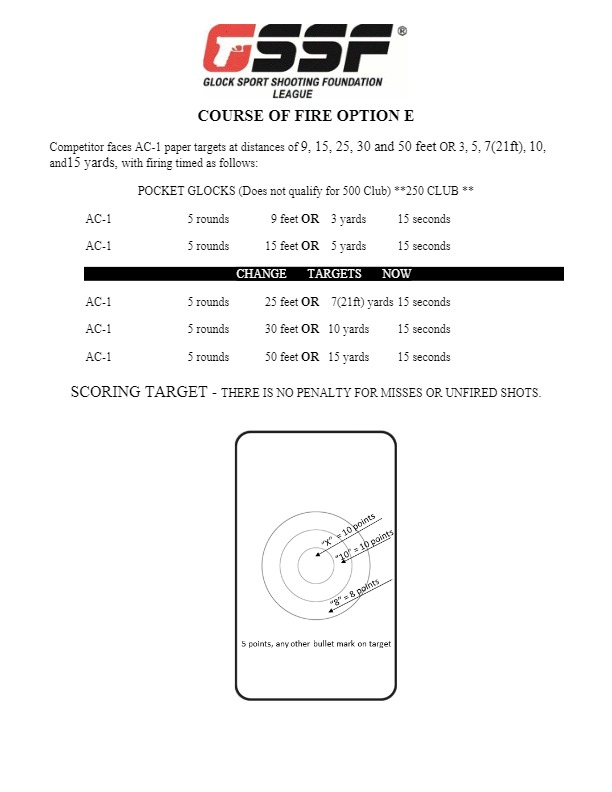 Join us for Match # 2 on September 30th!
SPRING/Summer 2023 Indoor Series Final Results
Congrats to our Free Glock Pistol Winner!
A GSSF membership gives you access to take several GLOCK Training Courses, purchase a GLOCK pistol at a discount once each year of your membership, and the ability to enjoy time with friends and family at the range.